Black 'n Blue (& Brew Too!)
Frass , Filter & Tea Value Box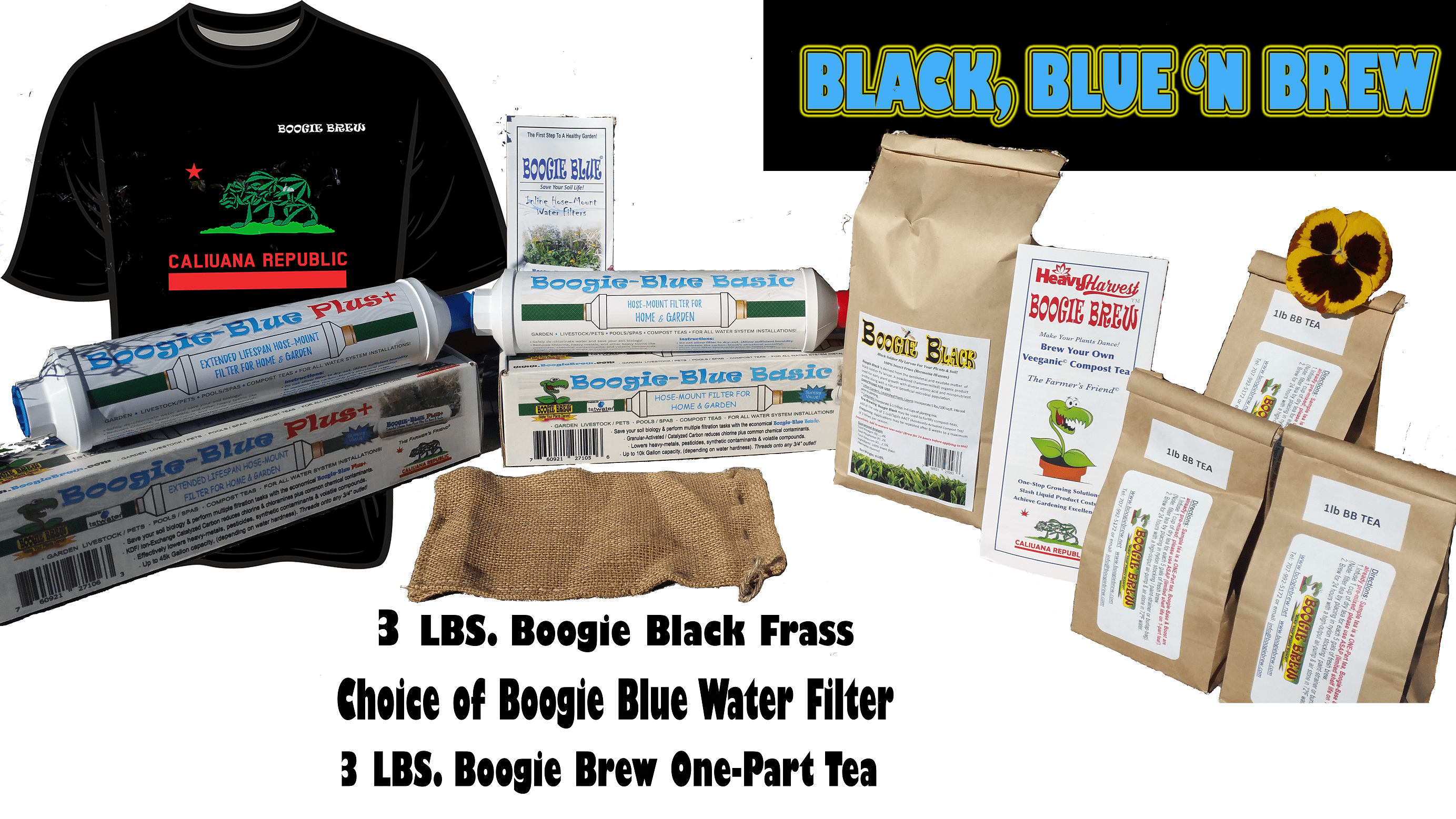 Black, Blue & Brew Combo Value: Get a fabulous deal on this filter, frass & tea combo box. Contains:
3 LBS of Boogie BLACK Soldier Fly Larvae Frass. A pathogen-busting superfood!
Your choice of Boogie BLUE Water Filter, (Basic or Plus).The first step to a healthy garden.
Comes with 3 lbs of Boogie BREW tea (1-part, pre-mixed sample packs). Brew your way to a greener thumb today.
One low price of just $49.99 (with BB BASIC Filter), or $69.99 (with BB PLUS Filter). Ships free in the continental U.S. (Limit 3 boxes per customer). Also: Save on extra water filters. Add up to one each additional Boogie Blue filter at 35% off (BB Basic = just $19.49, BB PLUS = $38.99!).  Be a BoogieBassador and add a Caliuana Hemp T-Shirt for only $14.95 (25 % discount).
First 18 days of 2018! Available at a ridiculous value of just $39.99 (Basic Combo) & $59.99 (w/ Plus).